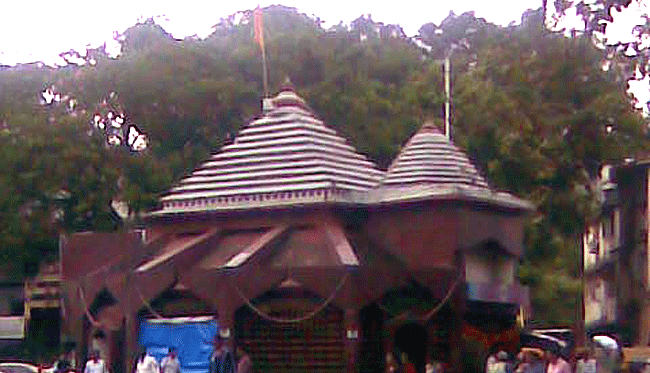 Vada vrikshak Sri Maruti Mandir, Dadar, Mumbai, Maharastra
sri subramanya swamy
Dadar-History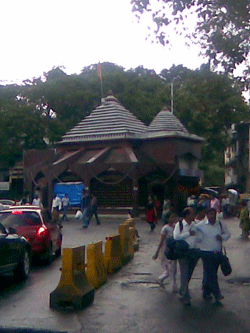 During portuguese period, there were seven islands which constituted 'Mumbai' of which 'Bombay' was one of the Imporatant Island. the present Dadar was a part of another island called 'Island of Mahim'. Over the period of time during late 19th century, Dadar became an important place once it got connected by suburban Railways. Citizens of this place made important contribution during freedom struggle and also towards social reforms. Leaders like PK Atre, Senapati Bapat, SA Dange and Prabodhankar Thackeray were one of the few residents of Dadar. Dadar is also home to Chaitya Bhoomi, where the last rites of Dr. Babasaheb Ambedkar were performed.
Today Dadar is in the heart of expanded Mumbai and the Dadar station is the only railway station that is common to both Central and Western lines, making it a transit point for lakhs of passengers using suburban railway. Dadar is divided into East and West by the railway line. Dadar East is popularly called Dadar Central or Dadar T.T. because the formerly Dadar Tram Terminus was located here.
Prabodhankar Thackeray
Sri Keshave Sitaram Thackeray was a social activist and a prolific writer. The learned took note of him for his progressive ideas about the empowerment of women and his strident opposition to the caste system. Sri Keshave Sitaram Thackeray was known as Prabodhankar Thackeray because of his articles in his fortnightly magazine named 'Prabodhan'. Late Sri Probodhankar Thackeray was the father of Sri Bal Thackeray of Shiv Sena.
Dadar West
Today Dadar West market is a very popular shopping destination for residents of central Mumbai, the suburbs, and distant satellite towns. The 'Kabutarkahana' is another place which is famous in this area. People come here to feed thousands of pigeons, the practice that is in existence for over hundred years. This place is also renowned for Sri Maruti temple in near 'Kabutarkahana'.
Legend
Till fifty years back banyan trees used to line on either side of the present Bhavani Shankar Road. Especially the areas from kabutarkahana towards SK Bole Road use to have banyan and pipal trees lineup closely. May be it is one reason pigeons were seen in large number. The biggest banyan tree was in the next junction of present Bole road and NC Kalkar road. Though banyan and pipal trees had its own place in the minds of people, this particular tree had drawn the attention of many of the prominent members of the society of that time. The sanctity of the place felt by the leaders' prompted them to have a temple for Sri Maruti built under the banyan tree.
Vada vrikshak Sri Maruti Mandir
Accordingly under the initiative of Probodhankar Thackeray the temple for Sri Maruti was built during the year 1920. Small Sri Maruti murtam was installed under the banyan tree and the temple was built. The lord, Sri Maruti could be seen from the entrance itself. One can see people traveling in the bus peeping through the windows to have dharshan of Sri Maruti. This temple of lord Maruti attracts a large crowd during Tuesdays and Saturdays. People from all walks of life and far-off places make it a point to visit this temple and have dharshan of Sri Maruti who weed-away their worries. Today the temple is managed by the trust which was registered in the year 1952.
---
Experience
Visit this temple and have dharshan of Sri Maruti, get rid off all your worries.
Ed [November 2012]
SWAGATHAM
Welcome to the pages on Son of Wind God Vayu Lord Anjaneya Swami -Vayusuthan.
The intention of this site is to propagate the glory of Lord Anjaneya [Hanuman].
Though the intention of this site is to propagate the glory of Lord Anjaneya [Hanuman], kindly note that no material appearing in these pages could be reproduced in any manner without explicit permission from vayusutha.in
SRI HANUMAN
SRI HANUMAN THINKS DIFFERENTLY, THINKS FAST, THINKS AHEAD AND ACTS FOR SURE.
Our salutations to this Hanuman who always brings subham - everything that is good - for His devotees and eliminates the bad and the evil. He removes even the traces of bad thoughts and deeds from His devotees. i.e He makes them pure in words, thought and deed.