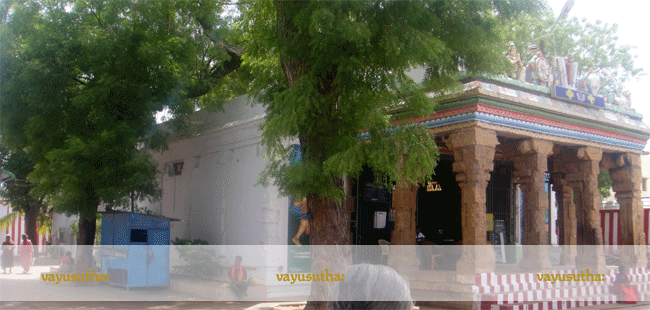 Sri Anjaneya Swami of Perumal Temple
Tallakulam, Madurai, Tamil Nadu
gk kaushik
Madurai
This temple town of South India has a long history, and well known as a city that never goes to sleep "tunga nagaram" [தூங்காநகரம்] in Tamil. The name Madurai has been derived from the word 'Madhu' which in normal means honey, nectar the ultimate sweet. It is that Lord Shiva Himself had blessed this city hence named as city of nectar. Mathura of Uttar pradesh is also named as city of nectar since Lord Krishna had blessed the city. The city has other names also Koodal managaram, Alavai.
This city was ruled by many dynasties, and we had given short version of the history of this temple town in our earlier pages. Readers may like to read them to know more about this historically important city Madurai which is the dwelling place of Goddess Sri Menakshi.
Of the many important rulers, Sri Thirumalai Nayak ruled Madurai between 1623 and 1659 CE. He was the seventh and most notable of the thirteen Madurai Nayak rulers. His contributions are found in the many splendid buildings and temples in and around Madurai. Thirumalai Nayak was a great patron of art and architecture. He rebuilt and renovated a number of old temples of the Pandya period. His palace, known as the Thirumalai Nayak Palace, is a notable architectural masterpiece and attracts many visitors.
Madurai during April-May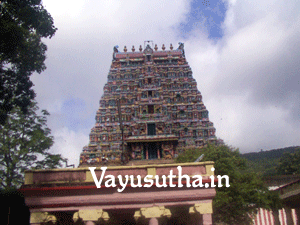 This temple town becomes very active during the month of Chitra of solar calandar for celebrating more popularly known as 'Chithirai Thiruvizha'. In this twelve day celebration, the main celebration is Sri Meenakshi's [Sri Parvathi the Godess of this town] wedding to Sri Sunderersvarar [Lord Shiva] on the full moon day of this solar month. And more to this is the celebration of Azagar entering the river Vaigai. It is to be believed that more than one lakh devotees take part during this celebration. Today the wedding of Sri Meenakshi and the celebration of Sri Azakhar entering the river Vaigai is celebrated during the month of Chitrai. Earlier these two festivels used to be celebrated during the month of Masi and Chitrai respectively.
Thirumalai Nayak's efforts
The celebration of Sri Menakshi's wedding is an importent festival for Sivets and Azagar entering Vaigai is an important festival for Vishnevets. During these festivels people from in and around Madurai will be coming to this holy town for witnessing these festivals. Firstly the productivity of the State was affected for these two months because of this; secondly the two factions of devotees were separated by these. Therefore inorder to minimise the production loss and to bring in unity among these two factions of devotees, Thirumalai nayak after due deliberation and due consideration combined these two festivels and celebrated them during the month of Chitrai. Till today this tradition set by Thirumalai nayak is followed.
To know more about this we should have to know about Azagar kovil, and its tradition.
Azagar Kovil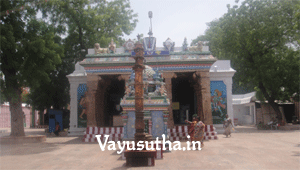 There is an excellent temple for Sri Mahavishnu in a serene atmosphere about twenty kilomenters from Madurai. The temple is located in the base of of hill which is surronded by forest. Even today the the forest is well guarded and the locational antiquity of the temple undistrubed.
In this temple, Lord Mahavishnu is worshiped in the form of Azhagar, also known as Kallazhagar and Sundararajar. As per Puranams, this temple was built by God Dharmadevan. Later it was renovated by the Pandian King named Malayathdwajan. It is also said that Malayathdwajan prayed Shri Azhagar in this temple and got Goddess Meenakshi as his daughter.
Hyms in praise of this deity had been sung by six of the twelve Alvars. Many rulers had contributed towards improvement of this temple. Thirumalai Nayak had also contributed many artistic values to this temple and the deity Sri Sunreraraja Perumal. In Tamil the deity is known as Azagar, Alagar.
Festival of Alagar visiting Madurai
Chithirai festival of this temple is celebrated for ten days. In chithirai, Lord Kallalagar starts from Alagar kovil in the form of Kallar and reaches Madurai on Pournami (Full Moon day) and in the way halting at various places. Alagar visits the town for attending the marriage of His sister Meenakshi. Before He could reach the town, the marriage of His sister was over, and hence He decides to return to His abode. In the town of Madurai he steps into river Vaigai. It is a tradition for the people of Madurai to welcome Alagar. "Ethir Sevai" [எதிர் சேவை] festival is celebrated on the day before Alagar steps into river Vaigai.
As Alagar returns from Vandiyur Dhasavatharam festival is celebrated throughout the night at Ramarayar Mandapam in the Northern part of river Vaigai. After this event Alagar is taken to Mysore Veera Mandapam on decorated Anantharayar Palanquin. The next morning Alagar in the form of Kallar returns to Alagar kovil in 'Poo Pallakku'(Palanquin decorated with flowers).
Alagar becomes Kalalagar
It is said that Sri Sunderaraja Perumal to attend the marriage of His sister disguises Himself as a thief so that the valuables He is taking is not robbed on the way. He stays in the Sri Srinivasa Perumal temple in Tallakulam duing the night. Next day [full moon day], he proceeds from here to Vaigai on the horse back after accepting the garland offered by Andal.
Alagar proceeds now on a 'veti vear' palanquin then from Mysore Veera Mandapam on Anatharayar Palanquin to Vaigai. In Vaigai Sri Veeraraghava perumal will be waiting to receive Him. Since He now comes to know that the marriage of His sister is over, he hands over the gifts brought with Him here and decides to return to His abode.
Tallakulam Perumal Temple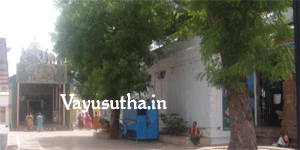 The Srinivasa Perumal temple in Tallakulam was built by Tirumalai Nayak. Importance of this temple can be seen from the fact it is here that Alagar comes and stays before proceeding to Vaigai River. He accepts the garland offered by Andal of Srivilliputtur Andal Kovil in the presence of this perumal.
There is legend as to why Tirumalai Nayak had built this temple. Before that we should know that he had used a relay communication system to forewarn him of enemy attack, or to communicate the other news. He had the message sent by series of bells rang from choultries.
He had built many mandapams on the way side which would serve as choultry and also for relaying the news. As an ardent devotee of Srivilliputhur Andal, Thirumalai Nayak used to eat his breakfast only after the pujas were performed at the temple. To get this information that the pujas were over at the temple he had mandaps built between Srivilliputhur and Madurai. Once the pujas are over the message will be relayed through series of bell rings of the choultries lined inbetween this two places.
There was periodical inspection of the mandapams cum choultries by the officials of Nayak. On some occasion Tirumalai Nayak himself use to undertake the inspection.
In one such occasion when he visited the mandapam near his palace, presently known as Tallakulam he felt the presece of Lord Venkateswara there. When searched the area they also found an Anjaneya shila present there. Therefore Thirumalai Nayak decided to construct temple for both Anjaneya and Lord Venkateswara. Hence came the present Sri Prasanna Vekatachalapathy Temple at Tallakulam, Madurai.
Sri Anjaneya of Tallakulam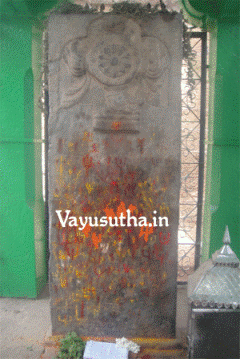 Even today one could see that there is a huge mantapam with large pillars as the main architecture of the temple, facing the Garbhagraham. The main deity here is Sri Presanna Vekatachalapathy. But the main attraction of this kshetra is Lord Anjaneya.
Lord Anjaneya is present in a separate shrine adjacent on the left side of the main temple. The Lord has been curved on a single stone inclusive of an ornamentally decorative arch [திருவாசி in tamil]. Nearly six feet tall Lord holds a lotus bud in His left hand, while His right hand wears the 'abhya mudra'. In His hip he is holding a small dagger. The tail is seen raised above His head with a bell in the end of the tail. The lotus feet of the Lord are seen in the walking posture. Lord's arms and legs are seen with decorative ornaments. Lord's chest is seen with Yaghyopaveetham, and some ornaments. Close to His neck is the Necklace with beads. The ear ring which is in the form of 'Kundalam' is seen just touching His shoulders. His hair is neatly tied on the top of the head and firmly held by an ornament known as 'kesabhadan'. His cheeks are seen drawn inward and since the cheeks are drawn-in the 'kora-pal' the protruding teeth is seen prominently. This gives a look as if Lord is in 'ugra' posture. But His glowing eyes give us the comfort of a divine charity and takes away the feeling of 'ugra' thoughts from our mind.
The pillar opposite to the sannathi
There is a separate encloser opposite to the sannathi of Lord Anjaneya, in which there is a pillar engraved with 'Sangu' [counch] and 'Chakram' [disk]. When Lord Anjaneya was installed in this kshetra He was in 'Ugra' mood, therefore on the advice of elders this pillar was installed opposite to the Lord. There after Lord Anjaneya of this kshetra tamed and worshiping Him had benefited many of His devotees.
---
Experience
Come pray to Lord of this kshetra and hatch love towards all, bury the differences with enemy even and live with peace of mind [prasannam].
Ed [Oct 2015]